On an international level, the EU provides a supporting role in social affairs through policy recommendations and funding to implement social policies. At ESN, we connect policy-makers at European level, and social services at local level. By doing this we bring local knowledge to European policies, and inform social services at local level of European initiatives.
Our work with ESN members
Set-up in 2014 our Reference Group of leaders in social services carries out analysis and recommendations for the European Semester. 
The European Semester is an annual economic and social policy cycle between the European Commission and the Member States. We organise meetings between the group and European Commission officials to raise awareness of the issues facing social services, so that these can be addressed in the European Commission's policy guidance to national governments.
Each Autumn we also publish a report summarising the key messages. Our latest report highlights the need for the European Semester process to embrace a broader view of social inclusion, beyond employment, and the need to recognise social expenditure as an investment.
2014: Meeting I Report
2015: Meeting I Report
2016: Meeting I Report
2017: Meeting I Report
2018: Meeting I Report
2019: Meeting I Report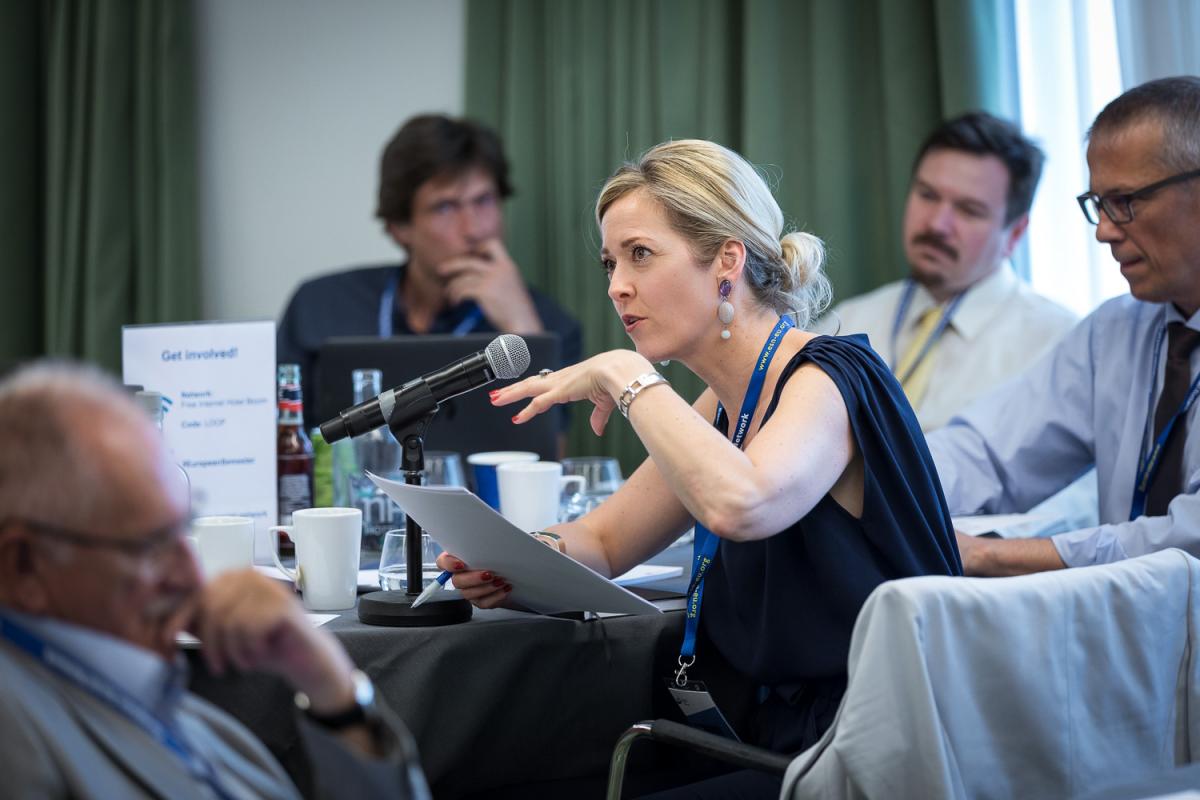 Meeting of the Reference Group on the European Semester, Brussels, 2018
EU funds and social services
European Structural and Investment Funds (ESIF) are a significant source of support for innovative projects carried out at local level. 
We have provided advice and guidelines for social services to help them access EU funds. Within our report we set out important considerations when applying for funds, such as the need to work in partnership, and for projects contribute towards EU priorities.
As well as providing advice for accessing funds, we also channel the recommendations of our members who use funds to EU policy-makers to improve the design and management of EU funds. On 9 April 2019 we organised a meeting in the European Parliament with our members and MEPs on how the future generation of EU funds, particularly the new European Social Fund Plus (ESF+), can support quality social services.
Our contribution to the European level
We provide feedback and input on EU initiatives, to champion the priorities of social services.
The Europe 2020 strategy launched in 2010 aims to promote smart, sustainable and inclusive growth. 
The 2013 Social Investment Package is a policy framework encouraging investment across the life-cycle, from childcare to long-term care for older people.
The European Pillar of Social Rights endorsed in 2017 sets out rights for European citizens based on 20 principles.
The 2019 European elections was the opportunity for European citizens to vote in Member of the European Parliament
ESN Resources
External Resources