The Co-Production Forum is the 2019 edition of our annual seminar. We will bring together 100 people to share innovative practice and policy on involving people who use services in all aspects of social services.
The seminar will take place 14-15 November, Lisbon.
Engaging people, improving services
The focus of the Forum will be on how social services professionals can involve people who use services in the planning, delivery, and evaluation of social services.
For example, through the recruitment of experts by experience, individualised plans where the person has an equal say in setting goals, or developing community-based care that is more tailored to people's wishes.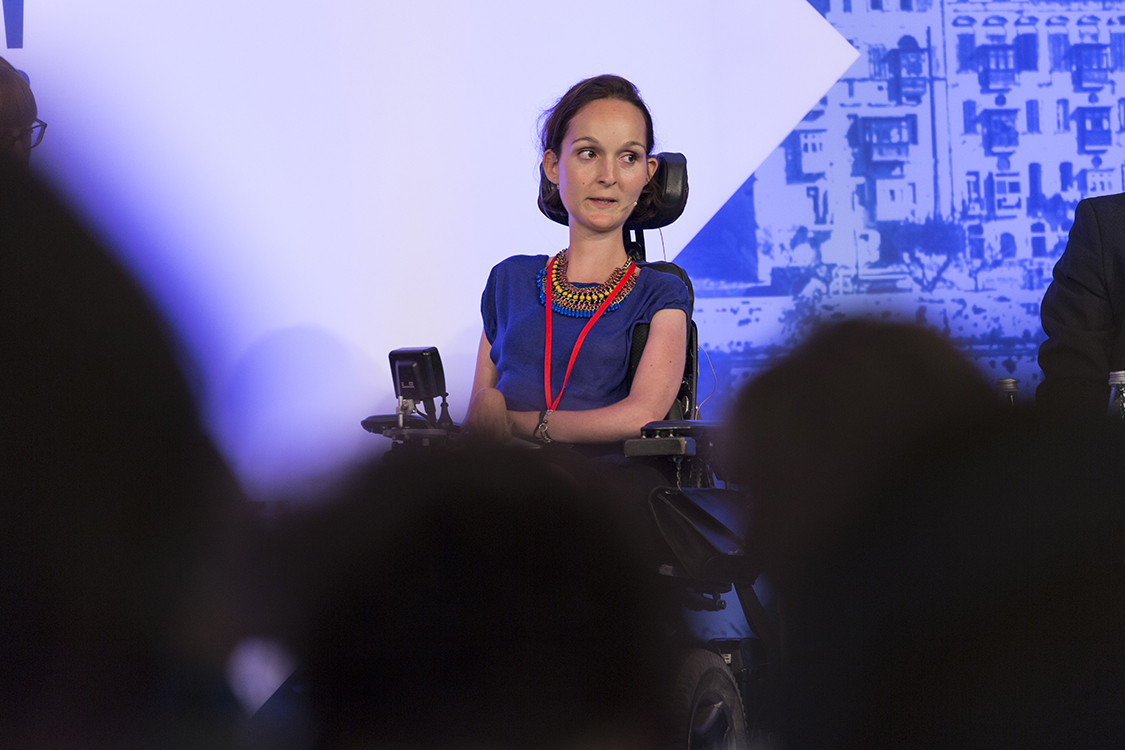 Presentations
Four step Approach to Co-production
Matthias Schulze-Böing, City of Offenbach, Germany
Offenbach is finding ways to innovate by implementing co-production. The approach is based on making people who use services more active in how services are planned and delivered across four key steps:
Co-design

Co-commissioning

Co-delivery

Co-assessment
The Nelson Mandela Project
Carlos Santos Guerrero, Region of Galicia, Spain
This project is implemented within a prison for inmates near the end of their sentence. They self-manage how their centre is organised and their own personal development. It has been successful in preparing the inmates for independent life, with reduced re-offending rates.
The European Social Charter
Henrik Kristensen, Council of Europe
The right of people who use social services to participate in how they are planned and implemented is enshrined in the European Social Charter. The Council of Europe Works at European level to monitor compliance and implementation of this right within European countries.
Achieving better outcomes
Elke Loeffler, Governance International
Using the Co-production Star Toolkit, Governance International has supported public authorities to work more effectively with people using services and local communities. The approach has been developed from more than 70 detailed case studies, and has achieved impressive outcomes in improving service quality.
Why Co-production?
Co-production is increasingly being implemented by social services, acknowledging a shift in perspective of people who use services from beneficiaries to active participants in planning, delivery and implementation. It has its roots in the transition from institutional to community-based care, with social services providing more person-centred care that can help people who use services to have a better quality of life.
This approach can support a number of objectives and outcomes:
To gain insights into barriers and opportunities for people which can inform policy and practice changes

To improve services by making them more attuned to people's needs and expectations

To achieve more positive outcomes for people by giving them more ownership over services, which can increase their motivation
Thursday, 14 November 2019

to

Friday, 15 November 2019