Stay Informed
Want to know the latest on best practise?
What we do

We PROVIDE a sharing platform
for social directors and public
authorities in Europe and beyond

We CONNECT local and
practice-based experience with
European policy-making.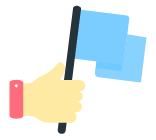 We CHAMPION a greater role for
regional and local public
authorities at the European level.

We EMPOWER social service
users by promoting quality
assurance in service management.
Events
We are hiring
ESN is hiring for two positions!
Read more
News
Read more
Learn more about who we are and what we do - Click here