European Social Services Awards 2020: Submit your project by Friday 21 August!!
The submission deadline for ESSA 2020 has been extended to Friday 21 August. You now have until that time to register and submit your entry. No additional extensions will be offered, so please submit your project on time to be eligible to win the award and celebrate with us innovation and excellence in social services in Europe with ESSA 2020!
The European Social Services Awards recognise excellence in social services and the extraordinary ongoing work done by those managing, planning and delivering public social services across Europe. The Awards will be community-driven, with a panel of experts from across the social service community evaluating entries and selecting a shortlist, which will then be put to online voting. The selection and shortlisting of projects will take place in the second half of September.
Meet the ESSA Judges!
We are delighted to announce the first ESSA judges confirmed: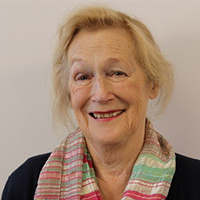 Ann Buchanan MBE, FAcSS, Ph.D. CQSW  is Emeritus Professor of Social Work, and Senior Research Associate, at the University of Oxford. Before entering academic life she spent 10 years working in the field as a social worker.  At Oxford, Ann set up the Centre for Research into Parenting and Children and her research  has informed local, national and international, social work. Her latest book: Brothers and Sisters: Sibling Relationships across the life course (Palgrave Macmillan) is due out later this year.
Andreas Gollner is Global Public Employment Service Leader at IBM Watson Health. His responsibility is within Global Strategy and Market Development of "Government Health and Human Services" in IBM's Watson Health business area. Andreas has a long history of working with social security organizations, focussing on innovation and how to transform businesses and organizations through leveraging IT and digitization. A major area of interest for him within Social Services is Public Employment Services and he is the IBM Watson Health Global Public Employment Services lead. His experience includes being a member of IBM's Global Center of Competence for Government and as the expert on Social Services in IBM's dedicated EU team.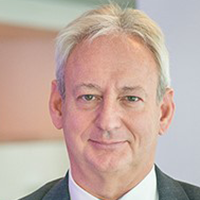 Christian Fillet is vice general director of the city of Bruges in Belgium and Chair of the European Social Network. He is also responsible for all social services and nine local public welfare associations in Bruges covering services for children, disabled people, elderly, and youth. In addition, Christian sits on the Board of EXELLO, the Flemish association of city directors.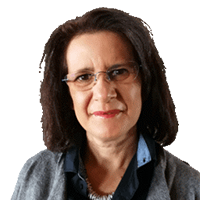 Chiara Crepaldi is Head the European Social Policies Research Unit and project leader at the Italian Istituto per la Ricerca Sociale. She carries out research, evaluation and monitoring of social and health policies and services at national and EU level on poverty and social exclusion, and on vulnerable target groups such as migrants, Roma and homeless people. Over the years Chiara has been project coordinator or a policy expert in several studies for many EU institutions. The most recent (2020) included the EU Parliament study on Social sustainability and the EU policies, the Caritas Cares! Comparative Study for Caritas Europa on the access to services by people in a condition of poverty or social exclusion, and third-country social and care service professionals: unlocking the job creation potential of Social Services, a study realised for Social Services Europe. She has been involved in several peer reviews for the European Commission on Minimum Income, Long-Term care and homelessness and on housing exclusion. Chiara has also been involved several times as external expert for the European Commission in the evaluations of project proposals for Horizon 2020 and the 5th and 6th Framework programmes.
In addition to being the Head of EU Affairs of Edenred which operates in more than 40 countries worldwide, Delphine Chilese-Lemarinier has held successive positions within the private and public sectors as well as NGOs. These include project manager and editor for the Jean Monnet Association (1999-2002), project officer at the private office of the French European Affairs Minister (2004-2007) and senior consultant for Publicis Consultants (2007-2010). Delphine graduated in Political Sciences (Institut d'Etudes Politiques de Grenoble, 1999) and additionally specialised in communication (DEA Paris IX Dauphine, 2001) and in European Policies (Institut d'Etudes Européennes in Bruxelles, 2003).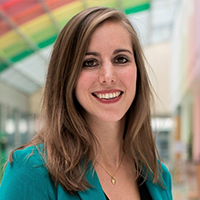 Veerle Miranda is a Senior Economist in the Social Policy Division of the OECD. She leads the teams working on youth policies and diversity policies, and has written extensively on a wide range of social, employment and education policy issues. Veerle Miranda is Belgian and holds a Ph.D. in Economics from the Catholic University of Leuven.
Check out these testimonials about ESSA 2019 participants' experience! Submit your project now and have your 2020 testimonial published!
Municipality of Hafnarfjordur, Iceland
"The Municipality of Hafnarfjörður, Iceland was shortlisted last year at the European Social Services Awards 2019 for our project 'the Bridge'. The Bridge is a collaborative effort aimed at integrating social services and schools at municipal level in Iceland. The aim is to improve the well-being and quality of life of our youngest citizens and their families. It was very inspiring and supportive for our work to get shortlisted for the ESN Awards. It put a spotlight on the social and educational system in our Municipality and it encouraged the professionals in our team. The ESN Awards Ceremony was impressive, enjoyable, and professionally organized. The ESN Awards is a valuable recognition. It supports and improves work done by those planning and delivering public social service and promotes innovation in social service."
General Council of Social Work, Spain
"The first edition of the ESN awards was a great opportunity to recognize excellence in Social Services and the extraordinary labour of social workers in Public Social Services throughout Europe. Specifically, for an entity like ours, the possibility of highlighting research work and evaluating joint labour in defence of the Welfare State."
More information? Visit our website or contact Alessandra Perna at alessandra.perna@esn-eu.org.