Social policies often focus on activation through employment to achieve the social inclusion of vulnerable people. But we believe in a shift to a more holistic approach where social, health, education, housing and employment services are all considered important. We call this approach Inclusive Activation.
Our work with ESN members
We organised a seminar on 5-6 November 2018 in Vienna (Austria) where we brought together over 170 delegates to share ideas and best practice for improving the social inclusion of people furthest from the labour market. 
We followed up on the seminar by publishing a toolkit 'Tools for inclusive activation: Improving the social inclusion of people furthest from the labour market' which sets out practical advice and examples of best practice for supporting people furthest from the labour market.
Based on the work we carried out with our members, we identified six pillars for an inclusive activation approach by social services: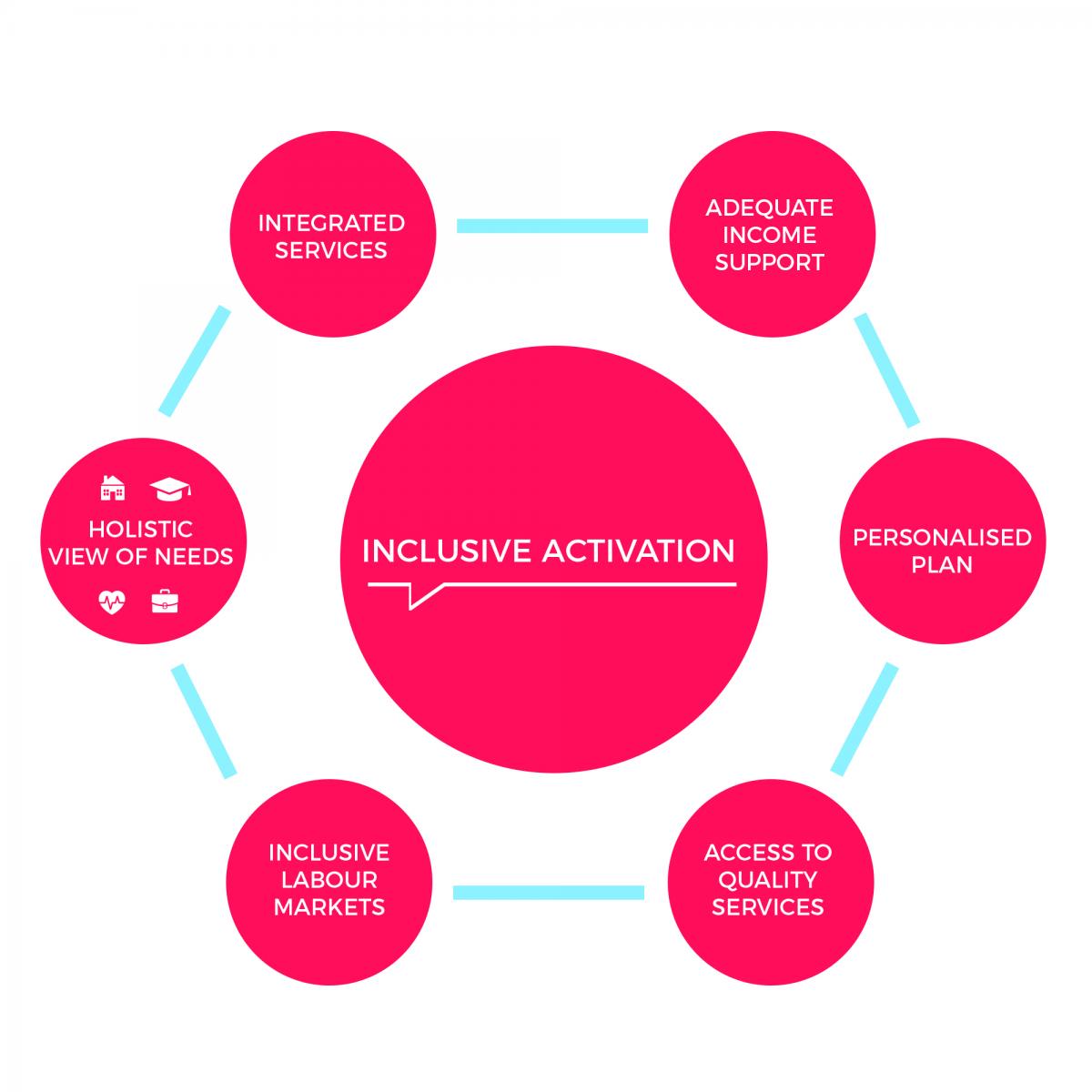 Social services implement these principles by first carrying out an assessment of needs as the basis for establishing a personalised plan. This plan will be holistic, covering the different needs of the person (health, education, employment etc), and will be complemented by adequate income support to prevent poverty. 
Our contribution to the European level
We have brought the local perspective of our members on inclusive activation to the European Commission, to inform European policy-making. Long-term unemployment was an issue addressed at European level in 2016 when the EU set out steps for Member States to take to address long-term unemployment.
This was followed up by the European Commission in May 2018 by a public consultation on the integration of long-term unemployed people into the labour market. We gathered the views of our members, who provided important recommendations, such as the importance of a single point of contact, in-depth personalised assessments, and the provision of integrated services.
ESN Resources
External Resources